2012 LVPS trip history
Current History
Module definitions and the ignore lists
CERN time: Tue Aug 9 01:19:34 2022
First event: Thu Apr 5 18:03:35 2012 Last event: Sat Dec 15 09:18:27 2012 Updated: Thu Jan 10 08:21:08 2013
---
Chart summaries
Here are figures and Python scripts used to make statistical plots from the data stored on this server. You can run the scripts, update styles, and make more differential plots using simple Python scripts given here. The data will be loaded to the scripts automatically from this web server. This is how this can be done:
Install jHepWork (at least version 3.0 for Java 1.6)
Open the Python scripts given below and run them. You will access the most recent data automatically. You can run the script from the Web as [File]- [Open from URL] and copy and paste the string: http://atlaswww.hep.anl.gov/asc/TileCal/EventReporterLVPS/plots/lvps_intg.py (or any other script)
Make necessary modifications in the scripts (like specifying different time range) and rerun them.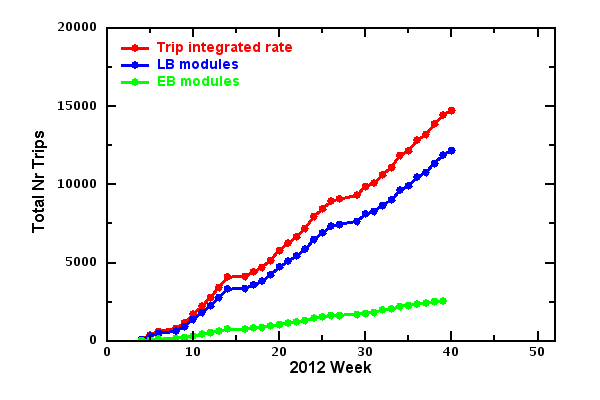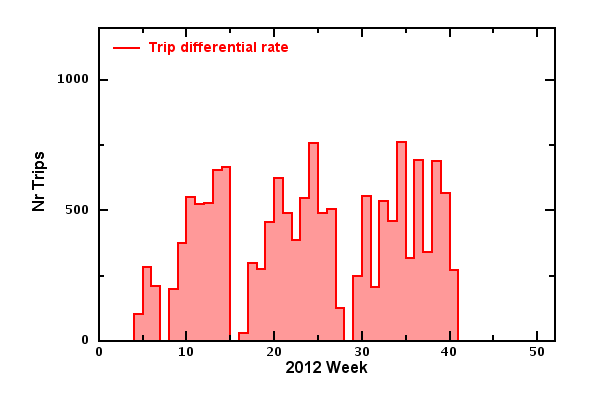 Downloads
---
Developed by S.Chekanov

[email protected]

(ANL), J.Proudfoot

[email protected]

(ANL), S.Norberg

[email protected]

Duong Nguyen

[email protected]

(ANL, 2012 ignore list)
Page views:7791 since April 1, 2011